History
St. Martha parish finds new home in Pastoral Center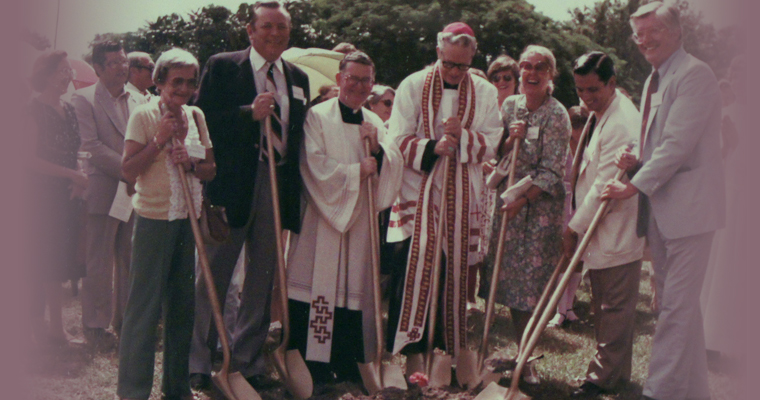 St. Martha's Parish began on October 14, 1970. Msgr. Bryan Walsh was commissioned by Archbishop Coleman Carroll to establish the new church in the Bikini Motel at 11450 Biscayne Blvd. The motel also served as a residence for priests. During the next nine years, the parishioners worshipped in the converted motel facility. Father John McLaughlin was appointed pastor on July 1, 1979. In March of 1981, the official building campaign for a new church was announced. In July of that same year, a new residence for priests was acquired near the site of the proposed new St. Martha's church. Ground breaking took place on August 29, 1981 and the church was dedicated by Archbishop Edward McCarthy on April 10, 1983.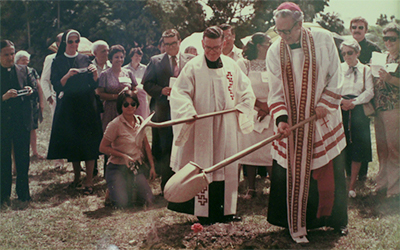 Visitors from all over came to pray in the new church. The most notable were Mother Theresa from Calcutta, India, who visited in 1986, and Our Holy Father, Pope John Paul II, who spoke to the priests of the United States on September 9, 1987. These were special moments in the history of the parish.
Our first deacon, Donald Raymond, was ordained on January 6, 1990. Rev. Mr. Raymond is from Michigan. A second deacon, Ian Taylor from Santiago, Chile, was ordained on January 4, 1992.
As the parish grew, a need was felt for a Parish Center and consequently in October, 1990, the official campaign to build one was announced. Ground was broken for it on May 4, 1991.
Father McLaughlin celebrated his Silver Jubilee as a priest on May 19, 1991 and it was announced that he was to take a four month sabbatical in Rome on September 1, 1991.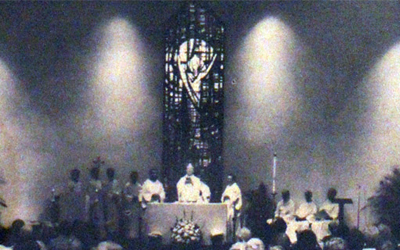 With the dedication of St. Martha's Parish Center, the master site plan of St. Martha's is complete. All of this has been achieved in just ten years through the love and commitment of its parishioners. Our parish has a residence for priests, a parish center and place of worship.
But yet another development stage is in progress. Our goal is to build a vibrant spiritual community of faith-oriented people. We desire to use this facility to educate our people, to bond our people socially, and to enrich our people spiritually. We want you to be part of the future history of St. Martha's.